( BACK TO POSTER )
Original goals for project sustainability under ideal conditions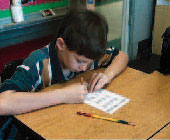 "The circumstances in which students learn affects what is learned." (Lappan & Phillips 1998)
To implement proven mathematics curricula to promote problem solving and inquiry in the teaching and learning of mathematics, K-8.

To implement a student centered instructional model that focuses on quality work, engaging students, integrating technology and using real world applications.

To promote integration of mathematics in other disciplines.

To develop sustainable, intra/inter district interactions, support, teacher leaders, and changes made in refining, redefining and improving mathematics instruction, K-8.
( BACK TO POSTER | BACK TO TOP )
Reflections on these goals from the end of the project funding cycle
Math Trailblazers (Grades K-5) and Connected Math Project (Grades 6-8) were adopted by the five school districts served by the MIPS Project. The success of these inquiry based programs is directly related to the support of superintendents, district contacts, principals, assistant principals, and instructional specialists. The high stakes testing in North Carolina impacts teachers and their willingness to use reform-based curricula. Some teachers will not give up ideas that have worked for them in the past.
Teacher Leaders at each grade level provide invaluable support in schools. They will continue to assist new teachers in implementing the math curricula, planning at grade levels and supporting colleagues in the change process.
The collaboration between districts and within districts is a key element in the change process. Regularly scheduled superintendents, principals and teacher leader meetings encourage networking and cooperation across the districts. Some school systems schedule grade level and across grade level meetings once a month.
To continue the work done by this project, institutionalization has taken various forms. Common planning time at grade levels enable Teacher Leaders and colleagues to support ongoing implementation. Student progress is monitored through systematic assessments. The MIPS Instructional Specialists have met with teachers allowing them time to reflect on inquiry teaching and learning using quality work characteristics. Reflections will continue after the project ends. Through reflection conferences and classroom visitations, principals and instructional specialists are able to recognize the use of inquiry in classrooms. Parent materials have been developed: a pamphlet, Math - Your Child and You and several booklets, Your Child's Math Education and You, Helping Your Child Learn Math, and Grade Level Glossaries (see examples below Goals). Notebooks given to superintendents, district contacts, principals, and teacher leaders provide copies of alignments, assessments, forms, and articles on teaching using inquiry and dealing with change.
Further funding is needed to continue the vision. MIPS Instructional Specialists could provide additional support to administrators, teachers, and students through another adoption period. Additional workshops would better prepare Teacher Leaders to continue their leadership role in their schools, in other schools, across their school district, and in other school districts. To help at-risk students, a consultant could conduct workshops on using clinical interviews to diagnose mathematical thinking of at-risk students and applying interventions to build their mathematical knowledge.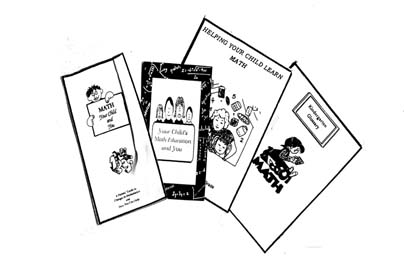 ( BACK TO POSTER | BACK TO TOP )
Suggestions for projects starting out; or, how we might have done things differently
Involve teachers in planning and writing grants to foster ownership

Select Teacher Leaders at the beginning of the project

Provide Teacher Leaders stipends for performing extra duties, such as conducting workshops for new teachers

Pilot reform-based curricula could be before the adoption to start building support for new math programs

Involve area colleges and universities in workshops so preservice teachers are better prepared to use inquiry to teach mathematics

Conduct Parent/ community awareness sessions at the beginning of the project

Offer professional development that includes technology

Inform upper grade levels (high schools) of changes in instructional methods

Involve teachers in reflecting and planning for improvement throughout the project

Provide funding through two math adoptions to continue implementation of reform-based curricula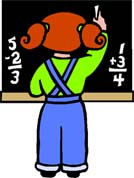 ( BACK TO POSTER | BACK TO TOP )
Questions for other project's staff to reply to
What strategies can be used to help reluctant teachers implement reform-based curricula?

What strategies are used to promote parent education and involvement?

How do you deal with teacher turnover in the change process?
THIS POSTER WAS PREPARED BY:
Marva Bond and Gail Lane of the Mathematics Improvement through Problem Solving project.
( BACK TO POSTER | BACK TO TOP )
---